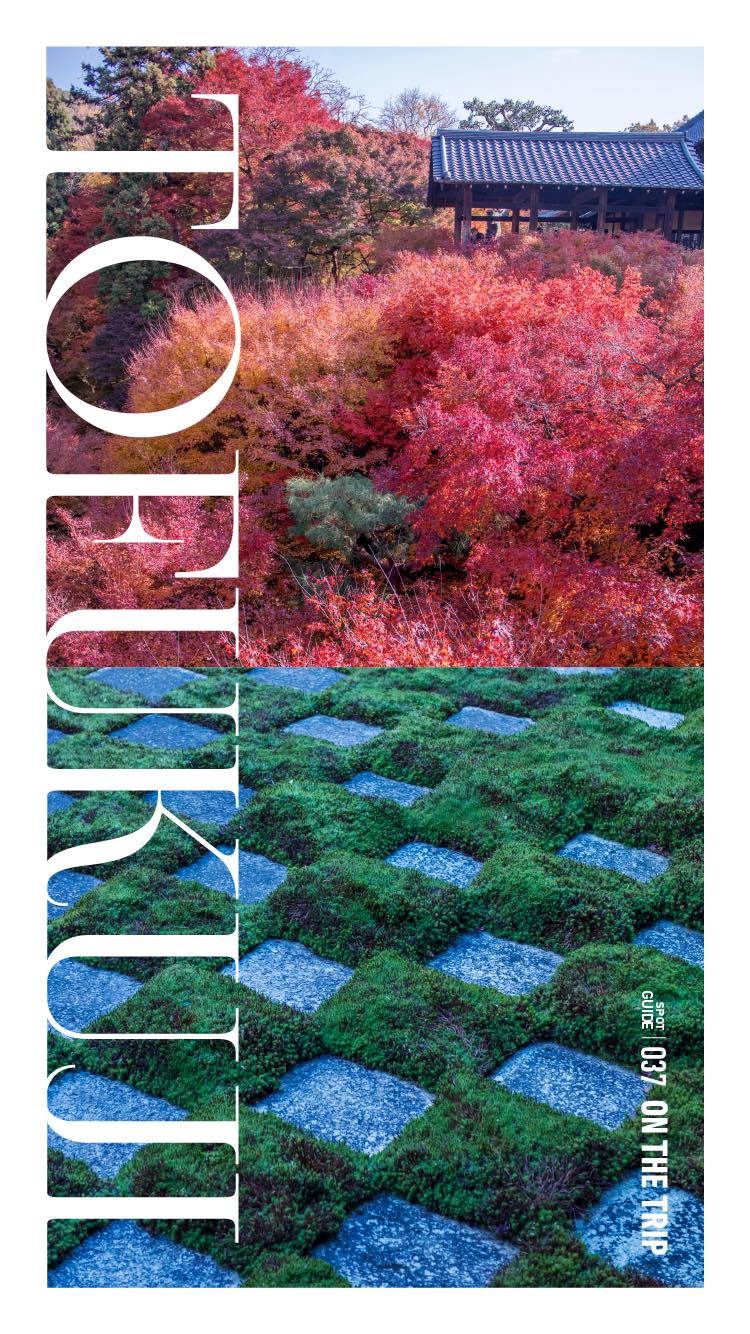 Tofuku-ji Temple
¥ 370
Introduction
The Moss Garden and the Autumnal Leaves: The History of the Four Men Behind the Beauty.

A traditional Waka poem composed by Ariwara no Narihira from the Kokin Wakashu poetry collection describes the astonished feeling of watching a river turn red under the falling autumnal leaves. In the spring, there are cherry blossoms, in the summer, vibrant greens, in the fall, the autumnal leaves, and in the winter, the blanketed snow. Each season in Japan is defined by its own scenery. The Japanese people are considered to be a sensitive and emotionally versed people, and some could say that this is due to the influence of the ever-changing seasons.
Tōfuku-ji Temple, which is known for its beautiful autumnal leaves, turns into a landscape of vibrant reds between the middle of November and the beginning of December. If you want to experience the Japanese fall, then this is one place you do not want to miss. You can also see a garden designed by Showa Era Landscape Designer, Shigemori Mirei, making it even more appealing as a sightseeing spot.
In order to create this guide, we interviewed the head monk who explained that many people played a part in creating this beautiful landscape. What did it take to create what you see before you? There were four men who are the key players in this story, Michie Kujyō, Enni Ben'en, Kitsusan Minchō, and of course Shigemori Mirei. Let's go back to the founding of Tōfuku-ji temple and peruse the history that lead us to this day.